One Day Only – Tuesday 23rd October
This is an unbelievable sale where you get 15% off a selected range of stamps. There is a huge range on offer and plenty to suit the taste of every paper crafter. 
It would be the ideal time to check the items on your wish list and if they are on the Stampin' Up! sale list, grab yourself a bargain. I know I have some which I'm going to order. it's a great offer.
Demonstrators remember you get your additional discount on top of this so you will receive a minimum 35% off. Keen to join my team with all the perks of being part of the Stampin' Up family? Please contact me on Ph: 0404-255-001
I'm posting photos and a separate price list so you can just scroll down to see the reduced price. 
Stamps on Sale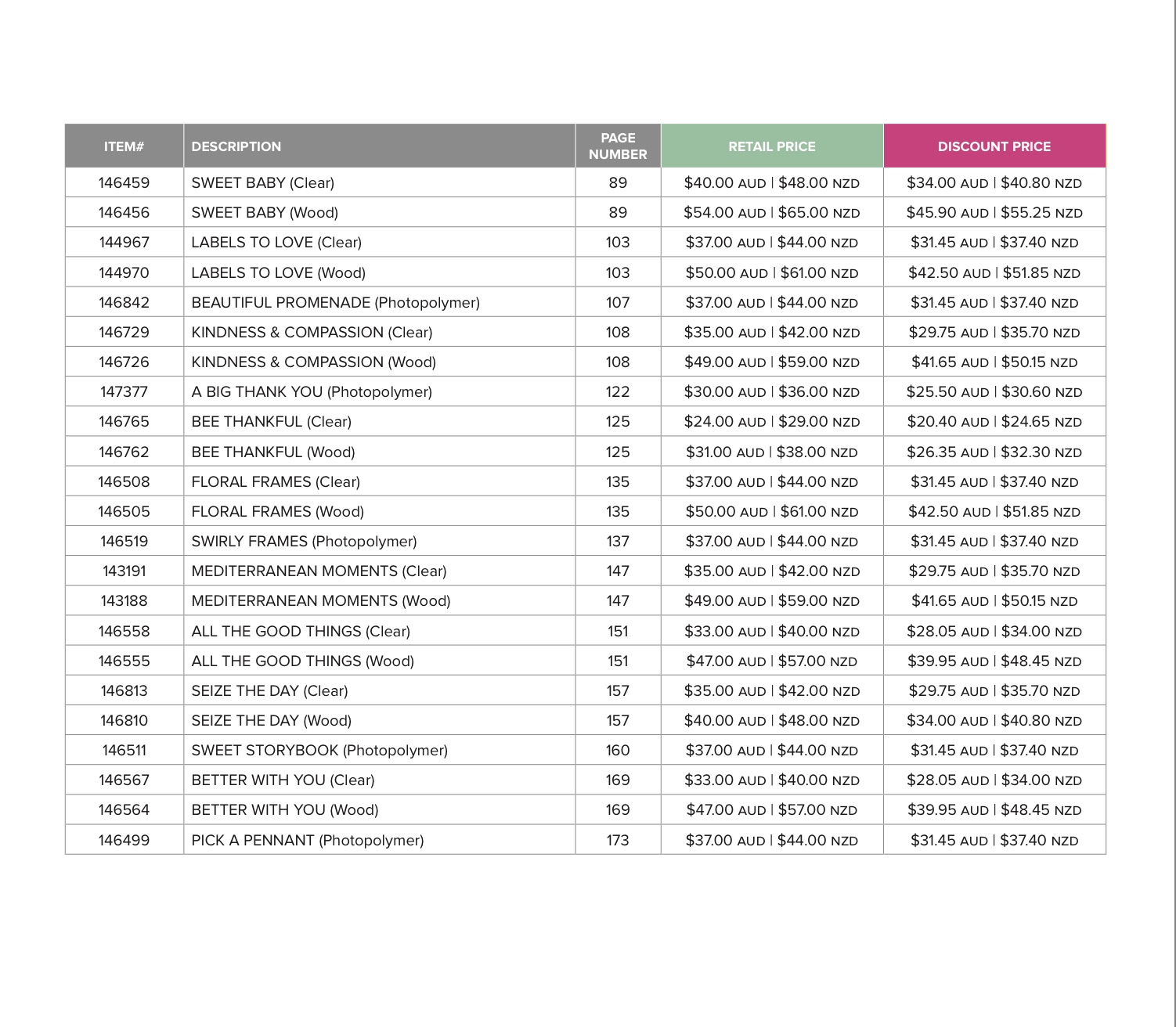 This sale starts and ends on 23rd October. Any questions, please ask. 
Happy shopping.