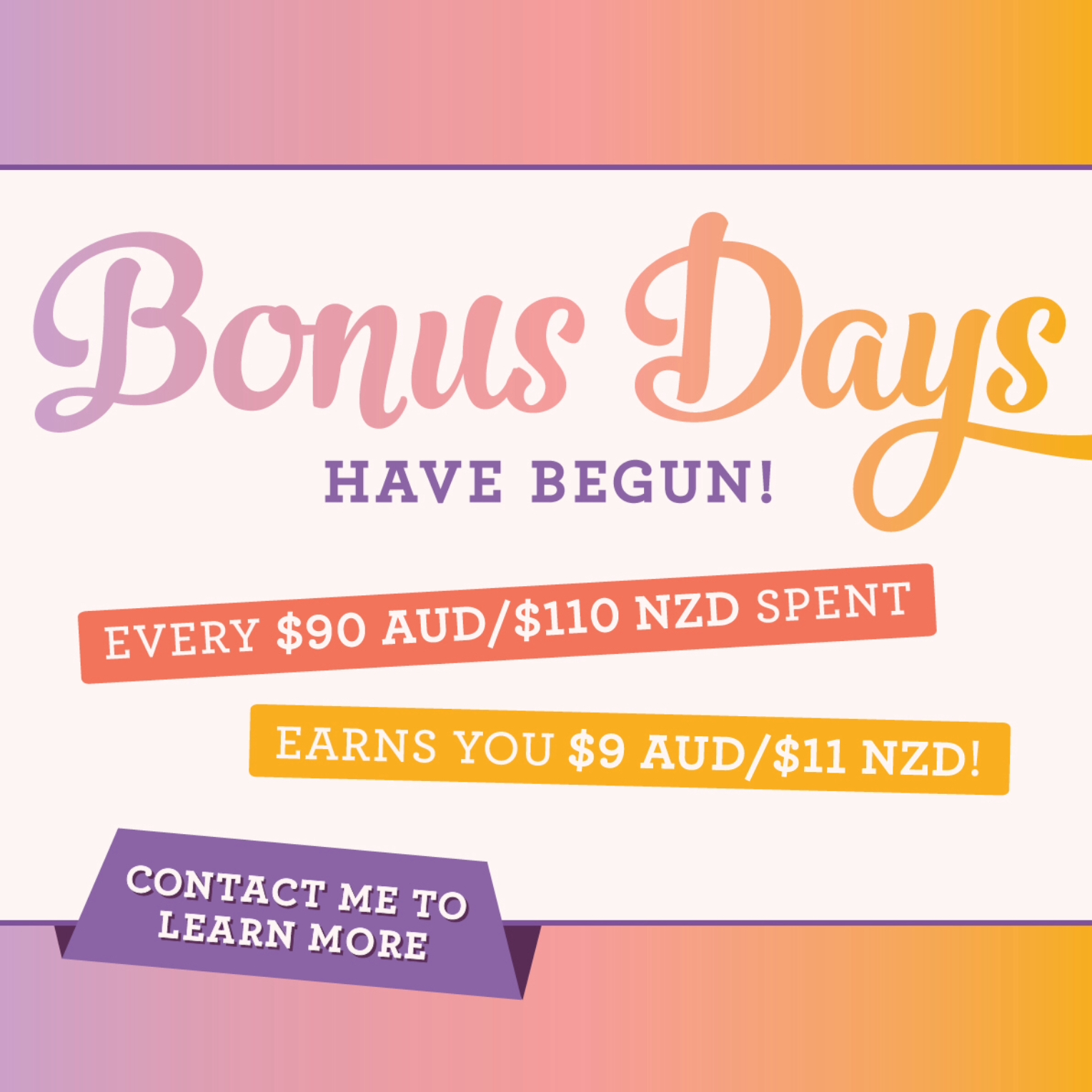 This is such an exciting offer. For every $90 you spend in a transaction during August, you will receive a Bonus Days coupon (a voucher) for $9 which you can spend on Stampin' Up goodies in September.
The Holiday catalogue will be released on 5th September and I'm sure you will have a big wish list. I know I have. You can use your vouchers towards this and there is no limit to how many you can earn.  
Contact me for more details. If you would like a copy of the Holiday Catalogue, please let me know and I'll send one out to you.